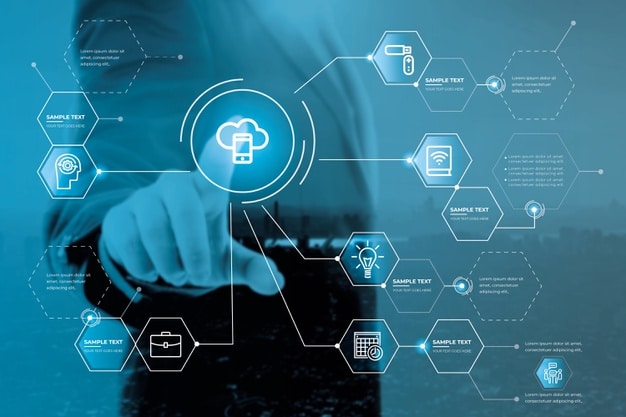 Retail
OCR, A.I and Face Recognition technology are not completely new to people living in the spread of high technology. Very few people, however, know what are exactly theirs benefits and applications to human life as they combine together. In recent years, with the development of Artificial Intelligence (A.I), OCR and Face Recognition are becoming known to and applied on a larger scale.
OCR Technology & The next generation of OCR
OCR (Optical Character Recognition) technology converts documents in image format (.pdf, .jpg, .jpeg, .png, etc.) into word files for smooth procession on computers. OCR works with Natural Language Processing technology (NLP) to recognizes letters, numbers and special characters, then copies them according to the format and the order of original documents. Unluckily, it seems to be challenging for OCR without the help of A.I to work at the highest level of power and speed due to a wide range of variations in different types of documents while OCR is limited set of rules.
Recently, with the integration of Machine Learning built on Artificial Intelligence (AI), OCR is not limited by the comparison between characters when algorithms are trained with a large number of data. As a results, there are many high quality of solutions integrated with the new OCR but those solutions have not completely addresses the specific problems of each business is facing in the context of changes and economic situation.
Face Recognition & Emotion Detection
To say in an easier way, Face Recognition is the process of identifying or verifying the identity of a person. It will capture, analyze and then compare patterns based on that person's facial details. This process is believed to be the most natural of all biometric measurements as it experiences 3 stages:
The face detection is an crucial step because it detects and locates human faces in images and videos.
The process transforming analog information into a set of information based on the person's facial features called Face capture process.
And the the last process is to compares and verifies if two faces belong to the same person, which known as Face Match process.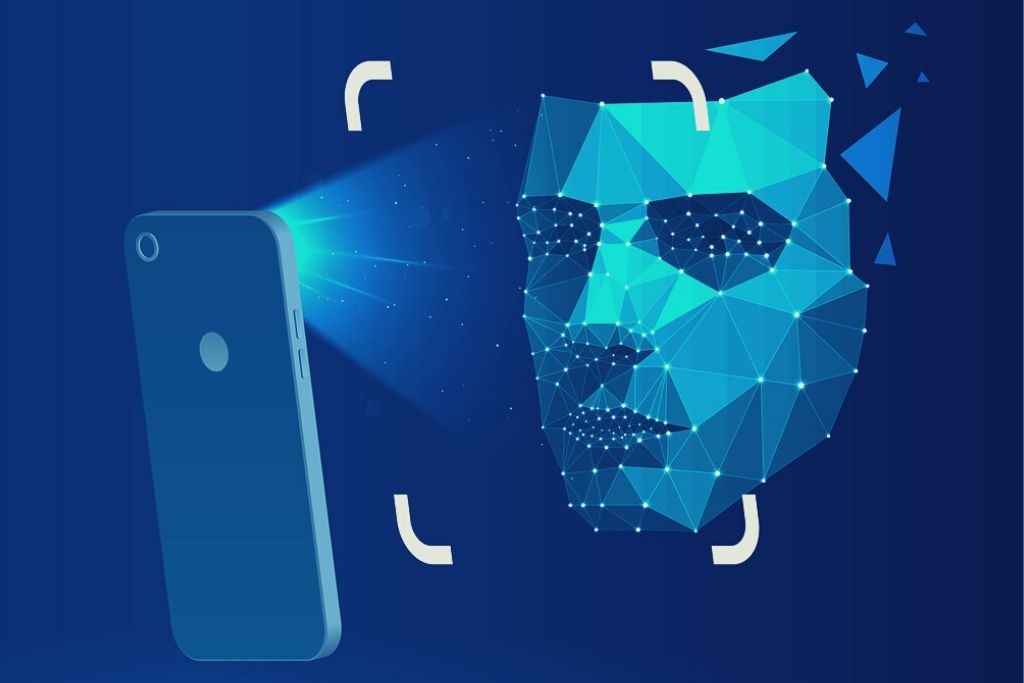 For more on Biometrics mentioned above, they are used to identify and authenticate a person using a set of recognizable verifiable data unique and specific to a person.
For the specific and clear example for Identification and Authentication, they will be illustrated as follows:
Identification answers the question: "Who are you?"
Authentication answers the question: "Are you really who you say you are?"
Emotion recognition (from real-time of static images) is the process of mapping facial expressions to identify emotions such as disgust, joy, anger, surprise, fear, or sadness on a human face with image processing software.
Emotion may be represented by geometric or appearance features, parameters extracted from transformed images such as dynamic models and 3D  models.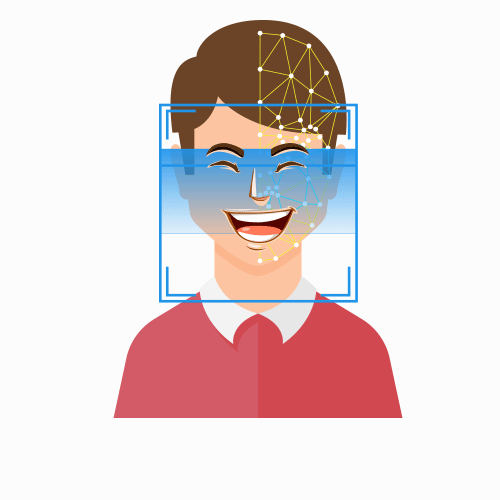 While OCR is integrated with Machine Learning, The feature common to Face Recognition is precisely, deep learning, where a system can learn from data.
OCR, Face Recognition & Smart Applications for Businesses
With modern OCR, banks can quickly and accurately extract important information in credit loan contracts. Each business has different types of documents with different structures and considers different kinds of information important, so OCR helps to provide powerful information extraction with high quality and meets the diverse needs of customers.

With regards to Face Recognition, the benefits of facial recognition systems for policing are prevalent: detection and prevention of crime. To be specific, Facial recognition is used when issuing identity documents and, most often, combined with other biometric technologies such as fingerprints (prevention of ID fraud and identity theft). Besides, Facial recognition CCTV systems can improve performance in carrying public security missions:
 Find missing children and disoriented adults
  Identify and find exploited children
  Identify and track criminals
  Support and accelerate investigations
And these two technology when going together will create smart eKYC process, largely known as using for identification and authentication in Financial service providers (likes Bank or Insurance) have a responsibility to identify their customers and understand the risks they pose before providing services.
Smart eKYC solution
Know Your Customer (KYC) programs enable you to better understand the financial dealings of customers while managing your business. In an attempt to reduce the ever-increasing regulatory burden and compliance cost, financial service providers should start using eKYC to verify their consumers. Therefore, on the supply side, they reduce compliance costs for providers. On the customer side, they accelerate account opening, facilitate mobile access, and make it easier to conduct transactions. In combination, these two effects can boost financial inclusion.
eKYC systems can improve the onboarding process by reducing or eliminating paper-based procedures and record-keeping, which reduces cost and time spent on verification, making it more profitable to provide services to low-income customers.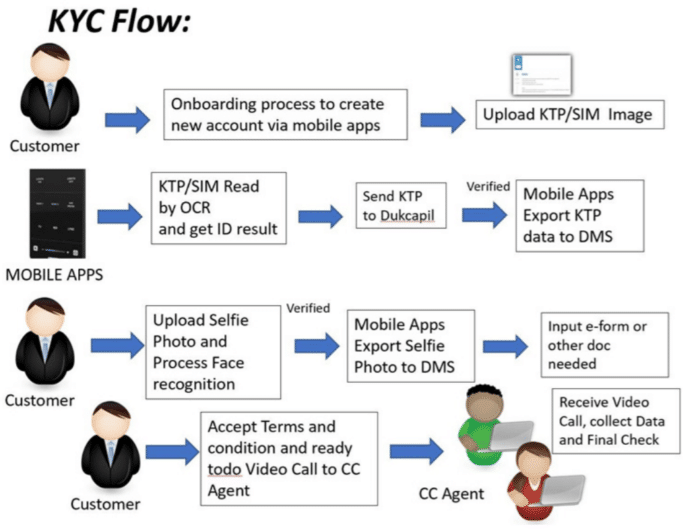 eKYC brings many advantages:
Paperless verification
Cost-effective
Prevents fraud
Real-time identity verification
Transparent
Consent based to protect user privacy
Cut the waiting lines
Apart from the fact that eKYC is used for Banking (on-boarding process), it is also created for solving the problems of Hotel business when peak-season, guests come in crowded and have to wait for check-in. As normal, guests will have to give the receptionists their ID card for verification, now they can, instead, check-in by themselves through a Kiosk integrated with eKYC solution and PMS to book rooms and finish check-in process automatically thanks to A.I technology.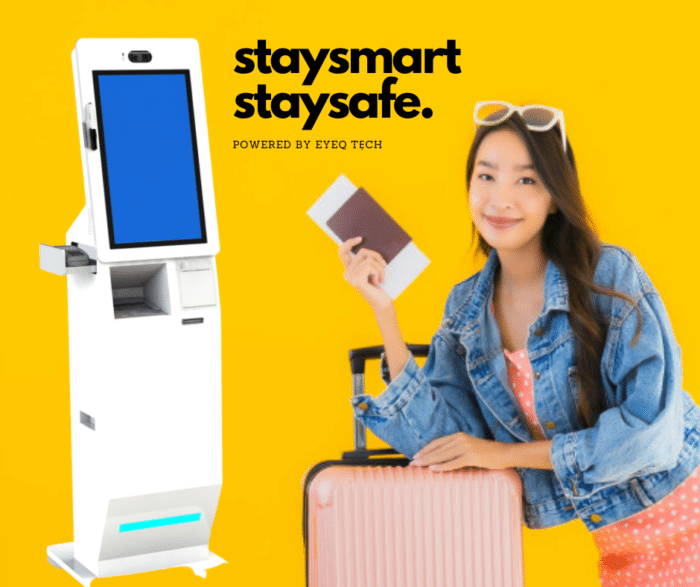 Capturing the opportunities and potentials, EyeQ Tech has researched on problems of businesses and built solutions to meet the actual needs. FPT.AI Vision built on Artificial Intelligence can extract information on all kinds of personal documents (ID Card, Passport, Driver's license, etc.), with the accuracy of 98% with 1 million documents and images tested.
In Vietnam's market, there are many choices for businesses to quickly digitalize, simplify the operational process, and optimize operating costs. EyeQ Tech is not regarded the best A.I technology provider but it is definitely the most suitable provider in Vietnam in terms of quality and reasonable cost for every business.
08/10/20